Retirement houses for sale in Aberdeenshire
Retirement is a chapter in life that many people look forward to, filled with relaxation, peace and well-deserved leisure time. Selecting the perfect place to spend your retirement years is an important decision that often requires careful consideration, as it sets the scene for a fulfilling and pleasant life post-work.
Nestled only five miles south of Aberdeen, Chapelton is a hidden gem for those looking to retire in the serenity of a close-knit community. Offering plenty of green space, local events, and social clubs, you're never short of things to do in Chapelton.
In this blog post, we delve into why Chapelton is the ideal spot to spend your retirement years. From its beautiful natural surroundings to its variety of local amenities, the town has everything you need to make your retirement experience as relaxing and fun as possible.
Brio Retirement Living
Forming part of the renowned homebuilder, Places for People, Brio Retirement Living is committed to improving the quality and experience of your later years. The word 'Brio' means vivacity and vigour, fitting in perfectly with Brio's philosophy of encouraging retirees to adopt an active and balanced lifestyle.
The main purpose of Brio Retirement Living is to create age-exclusive communities across the country that include key features such as friendly on-site teams, a wide range of amenities, regularly scheduled activities and additional care and support facilities.
At Chapelton, Brio Retirement Living has carefully crafted and designed Landale Court – an impressive retirement community filled with beautiful one and two bedroom cottages and apartments located in the heart of Chapelton. At Landale Court, you'll find a plethora of facilities, from a fitness studio and community hub to a hobby room and the Slate & Grain brasserie and bar. 
Retirement housing options at Chapelton 
Crafted to cater to a wide range of preferences and budgets, the contemporary-style cottages and apartments featured at Landale Court truly showcase the level of detail and quality that goes into creating every Brio home.
Leveraging years of experience in housebuilding expertise through its association with Places for People, each home is built to meet the highest standards, giving residents peace of mind that their home is secure, comfortable and stylish.
To give you a better insight into the vast range of options available at Landale Court, we've shared a couple of Brio's most popular retirement homes…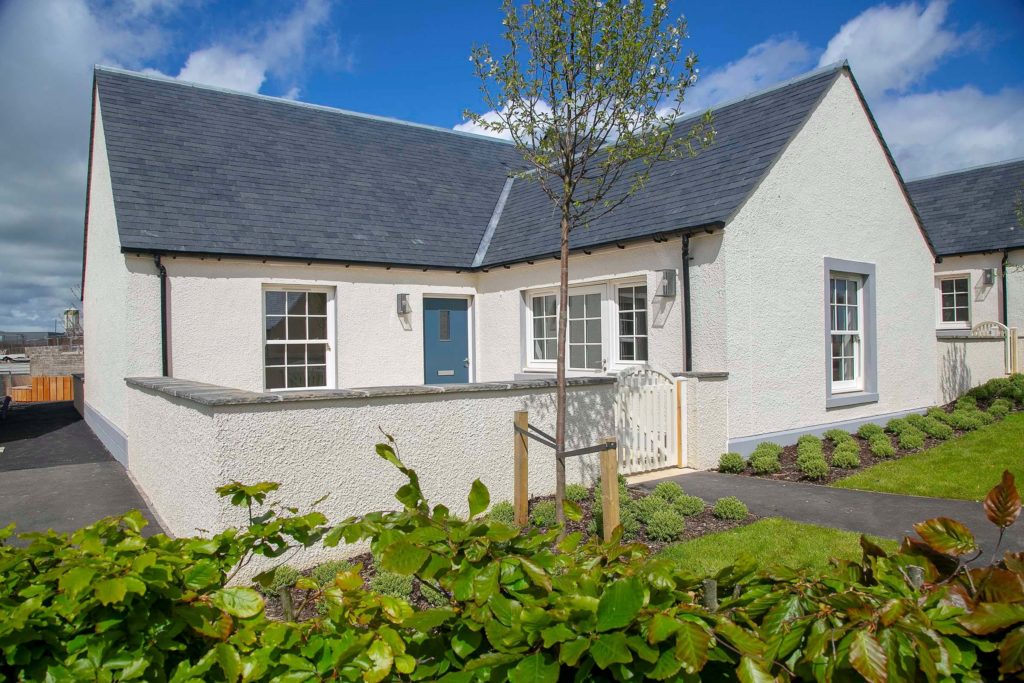 The Buchanan 
'The Buchanan' is a generously sized one bedroom bungalow, beaming with natural light from the large windows throughout the home. Features of note include a striking vaulted ceiling in the lounge, a contemporary kitchen and a private garden – perfect for those with green fingers!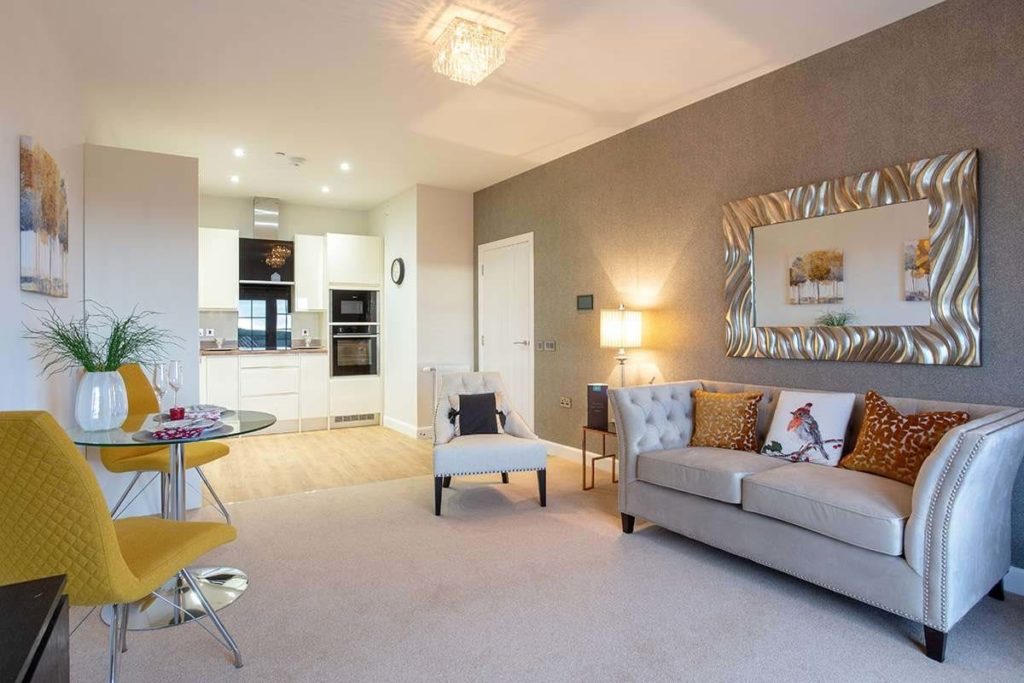 The Mackay
Ideal for those looking for a low-maintenance retirement property, 'The Mackay' is a wonderful one bedroom apartment.
Accessed via a communal hallway, it's a great option for those searching for a home that offers impressive safety features such as a home automation system and on-site call system. In addition, the home also features a sleek kitchen with integrated NEFF cooking appliances, an elegant bathroom with a level access walk-in shower and a utility store.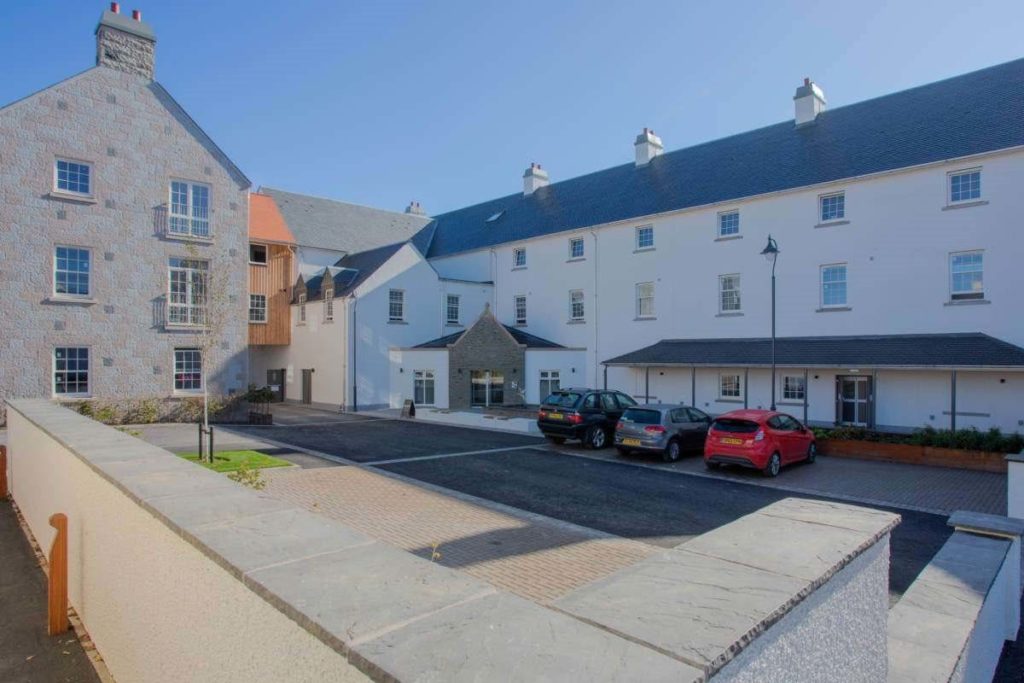 The Robertson
Thoughtfully designed, 'The Robertson' encapsulates the essence of modern retirement living, with a spacious layout, two generously sized bedrooms and high-quality finishes. The floor plan of the property has been created with accessibility in mind, making it easy for residents to travel between rooms. 
Overall, what sets the properties at Landale Court in Chapelton apart from other retirement houses for sale in Aberdeenshire is not only the design of the homes, but the opportunity to be part of a tight-knit community filled with like-minded individuals who are going through a similar stage of life. 
Ready to embark on your retirement journey in Chapelton?
Don't miss out on the chance to start your new chapter. For more information or to arrange a viewing, get in touch with the Brio Retirement Living team via phone at 01569 730357. 
Alternatively, you can find out more by visiting our website. 
---
Related Articles