First time buyers guide: Homes for sale in Chapelton
Ten years ago, the average first time buyer could be characterised as someone in their twenties looking for a small flat in town close to local amenities, restaurants and busy bars and clubs to spend evenings and weekends. With the age of first time buyers now rising to those in their early to mid-thirties, the features attracting them to a property has changed slightly too.
Here in Chapelton, we have a number of beautiful homes perfect for every type of first time buyer.
From new build homes available for young professionals to new families, take a look below at the best houses for sale for first time buyers in Chapelton.
First time homes for young professionals
As first time buyers, young professionals often want to find a property with plenty of space that still remains an easy commute to work. Situated just five miles south of Aberdeen, Chapelton is the perfect commuter hotspot, for those who want some distance from busy city life while still remaining just a short drive to work.
The Keithlock, a stunning two bedroom apartment from popular Chapelton housebuilder ZeroC has two generous bedrooms, an open plan kitchen, living space and access to a lovely private garden area. Priced from £176,000, the Keithlock is available under the Scottish Government's Help to Buy scheme, meaning it can be purchased by first time buyers with just a five percent deposit.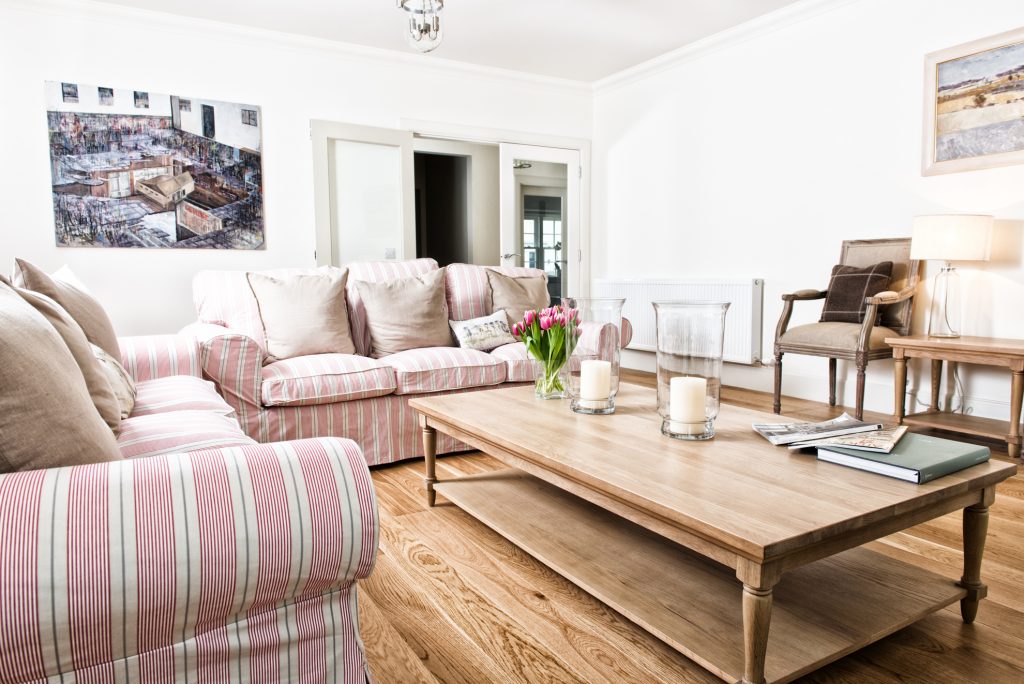 First time homes for country dwellers
For the first time buyers who like the idea of a quaint property with a countryside feel, housebuilder Stephen has a number of homes available, like the cosy Ardwall cottage. Priced from £230,000 this property boasts two spacious bedrooms an open plan kitchen and dining area with separate lounge and looking out onto an attractive courtyard.
Perfect for country dwellers who are looking to take advantage of Chapelton's idyllic, countryside location, the Ardwall comes with an attractive first time buyers package that includes free flooring, a 5% deposit and £1000 towards legal fees.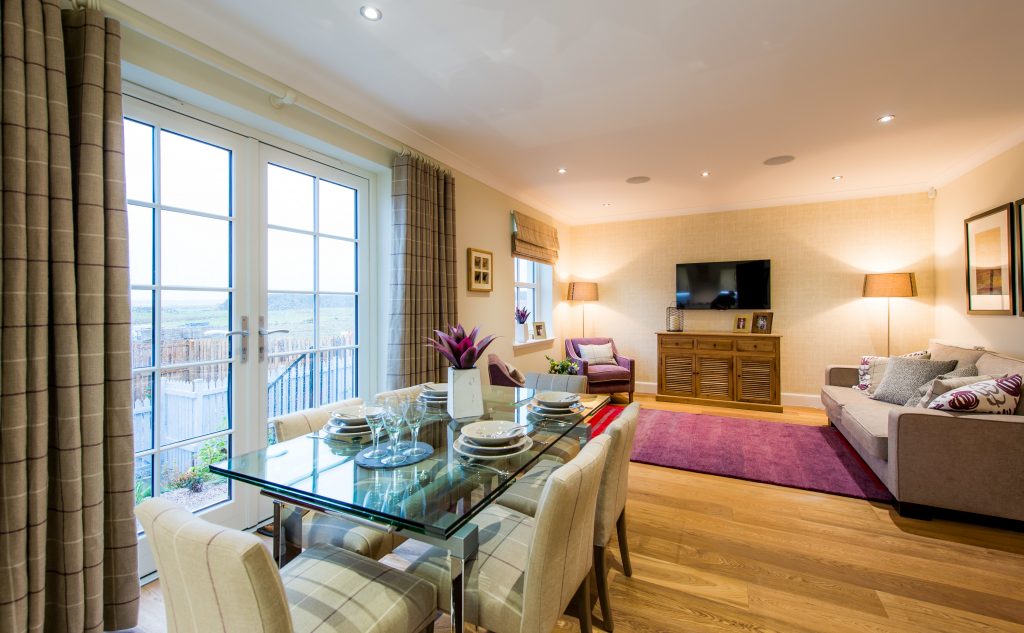 First time homes for families
One of the many considerations when starting a family is ensuring the best environment for enhancing family life. Child friendly neighbourhoods with plenty of activities to keep the little ones occupied, safe roads and areas and an abundance of green space make a family-friendly location to give parents peace of mind.
The Findon offered by housebuilder AJC is a sizable and attractive two-bed home perfect for families starting out. With two well-proportioned bedrooms, a fully integrated kitchen and plenty of living space, the Findon starts from £222,000 and is available with some fantastic incentives including a 5% deposit paid, free flooring and a furniture package from John Lewis.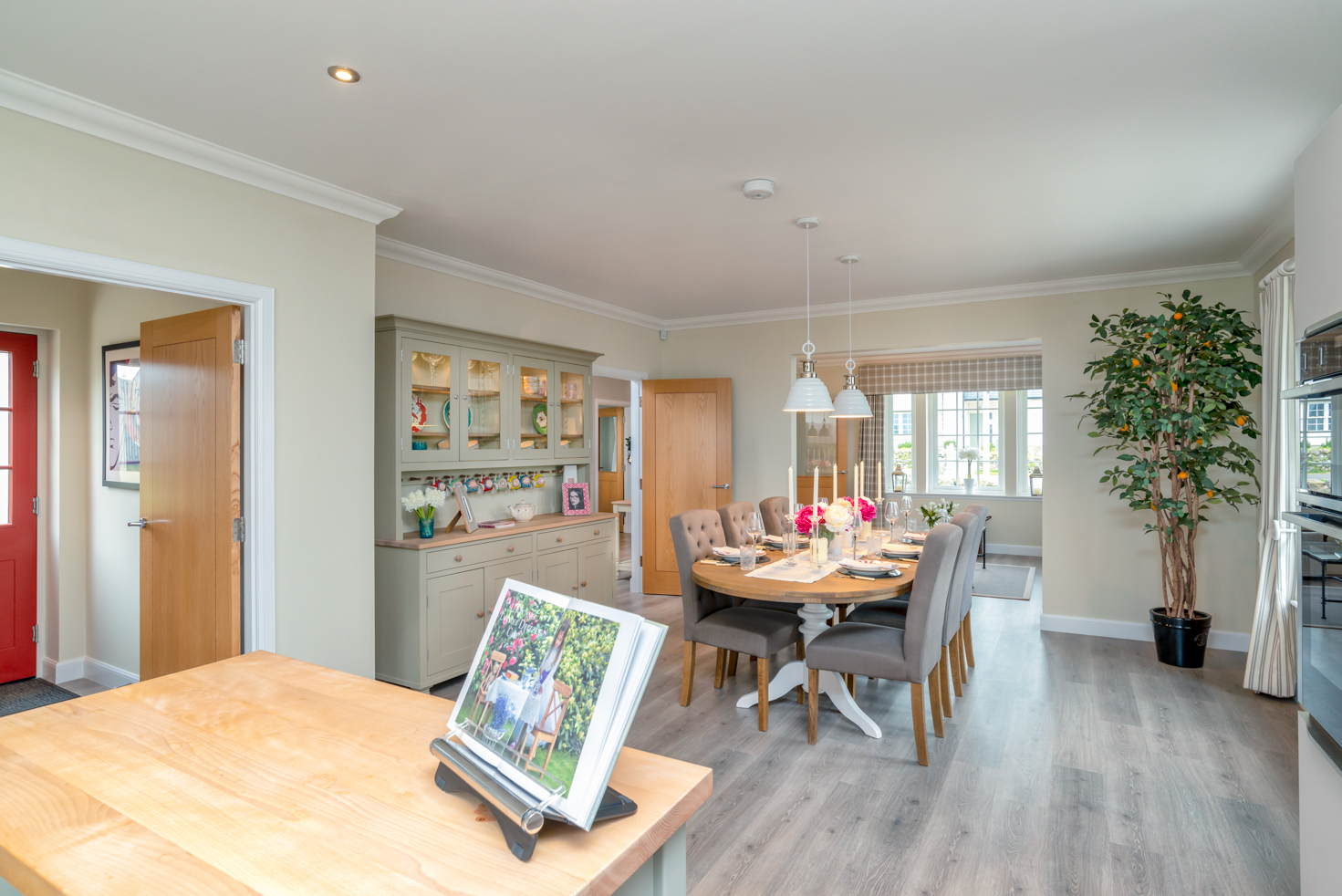 Many families have already set up their lives in Chapelton, with a wide range of things to do in the community including a calendar of activities catered towards children from family fun days, to organised walks and scavenger hunts. Large, open spaces and parks give children the freedom to enjoy the outdoors and lead the traditional, simple way of life.
With the aim of encouraging a more sustainable lifestyle, Chapelton has been specially designed with all local amenities within walking distance, reducing the number of vehicles on the roads and making public spaces safer for children. An in-town nursery school adds to the place making of the town and the number of facilities for families in the area.
First time buyers have the opportunity to take advantage of a number of incentives at Chapelton, affordably and easily purchasing their dream home. With a number of plots available for the Keithlock, Ardwall and Findon properties, the town has something for all budgets and preferences.
---
Related Articles