Aberdeenshire Council approves 180 new houses and retail units for Chapelton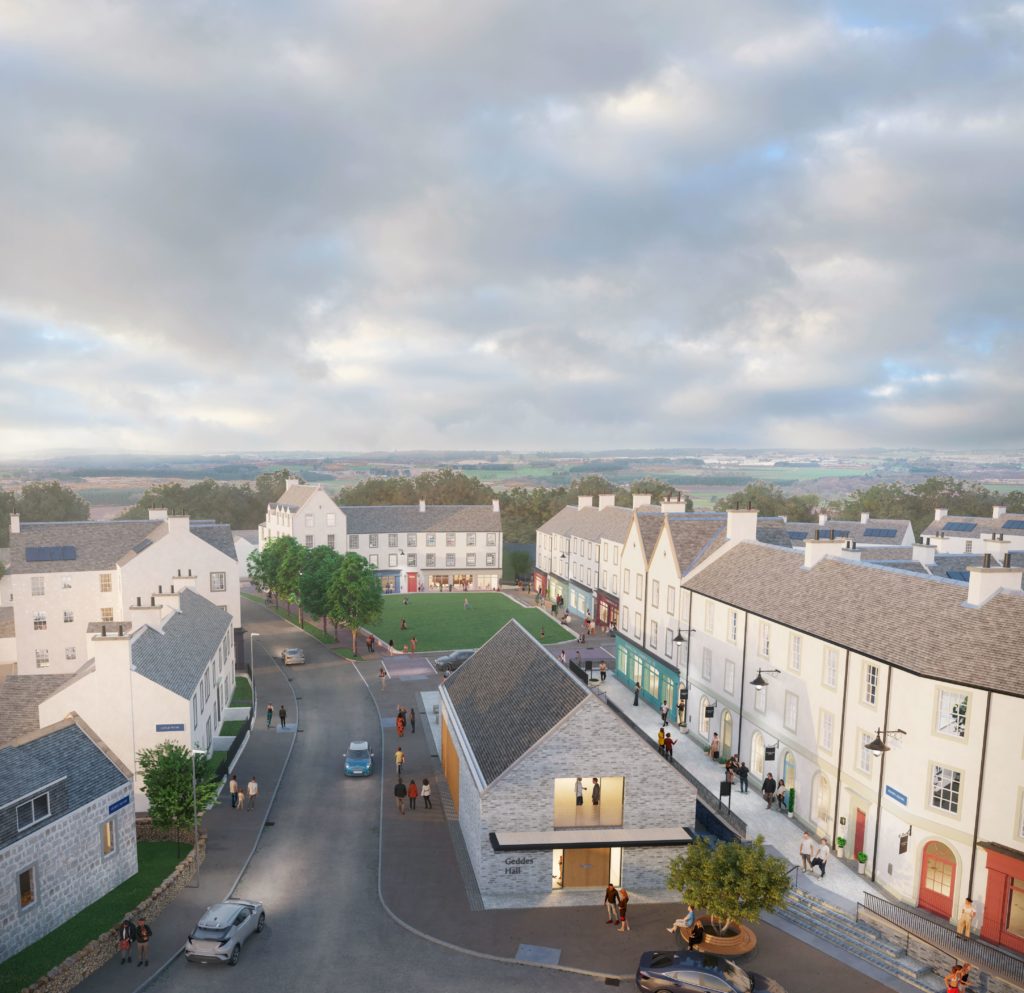 A new planning application for 180 houses and retail units at Chapelton has been approved by Aberdeenshire Council, making it the largest development to date at the North-east's newest town.
Expected to start on site in November, the planning application includes a neighbourhood centre, which will become the heart of the community, as well as a range of two to five-bedroom houses available through private sale, shared equity, mid-market rent and social rent. There are also 11 new retail units, including one designed to be a pub and a community building. Completion is expected in 2027.
Designed to offer a sustainable environment where people can enjoy a healthy lifestyle, there will be green open space for the community to enjoy walking, relaxing and gardening, and a network of footpaths which will include a link to the site on which the proposed primary school will be located.
The Duchess of Fife, Director of Elsick Development Company, described the news as 'another major step forward' in the progress of the town.
"This new planning application is the latest phase in the development of Chapelton and is our largest so far with a mix of house styles and sizes, including affordable homes, and larger retail units," she explained.
"We have spoken to lots of people, groups and interested parties to establish exactly what they would like from this next phase and we have responded to their requests. The growth of Chapelton has always been so much more than simply offering houses, it is about growing a community. We are fortunate to have an experienced design team and the development space to be able to accommodate something for everyone and this plan ties in very well with our aspirations."
Roddy Macdonald, Places for People's Regional Managing Director of Developments Scotland, commented: "For us, Chapleton is much more than a new housing development, it's a long-term vision to create a new sustainable town that will create opportunities for many years to come.
"At Places for People we don't just build homes, we create thriving communities and Chapelton perfectly exemplifies this. With planning now granted for the next phase of development, we can strengthen this growing community with a variety of new homes and local facilities designed to meet the needs of our current and future customers."
Located south of Aberdeen on the A90 corridor, the first houses in the vibrant town were occupied in 2015. There are now some 400 homes accommodating approximately 650 residents. There are also shops, businesses, and parks, as well as a retirement home and a regular bus service from and to the city.